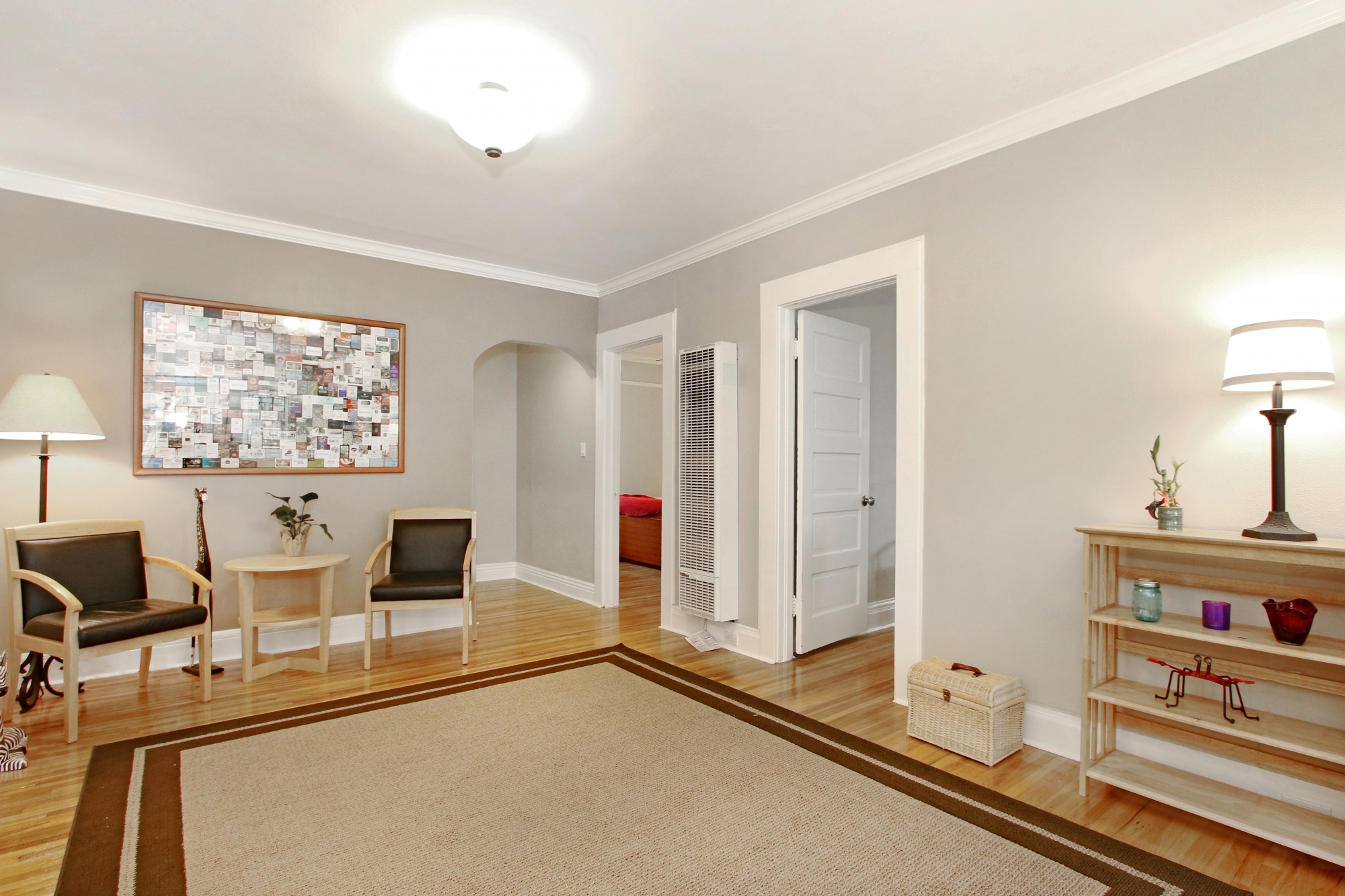 Living Room One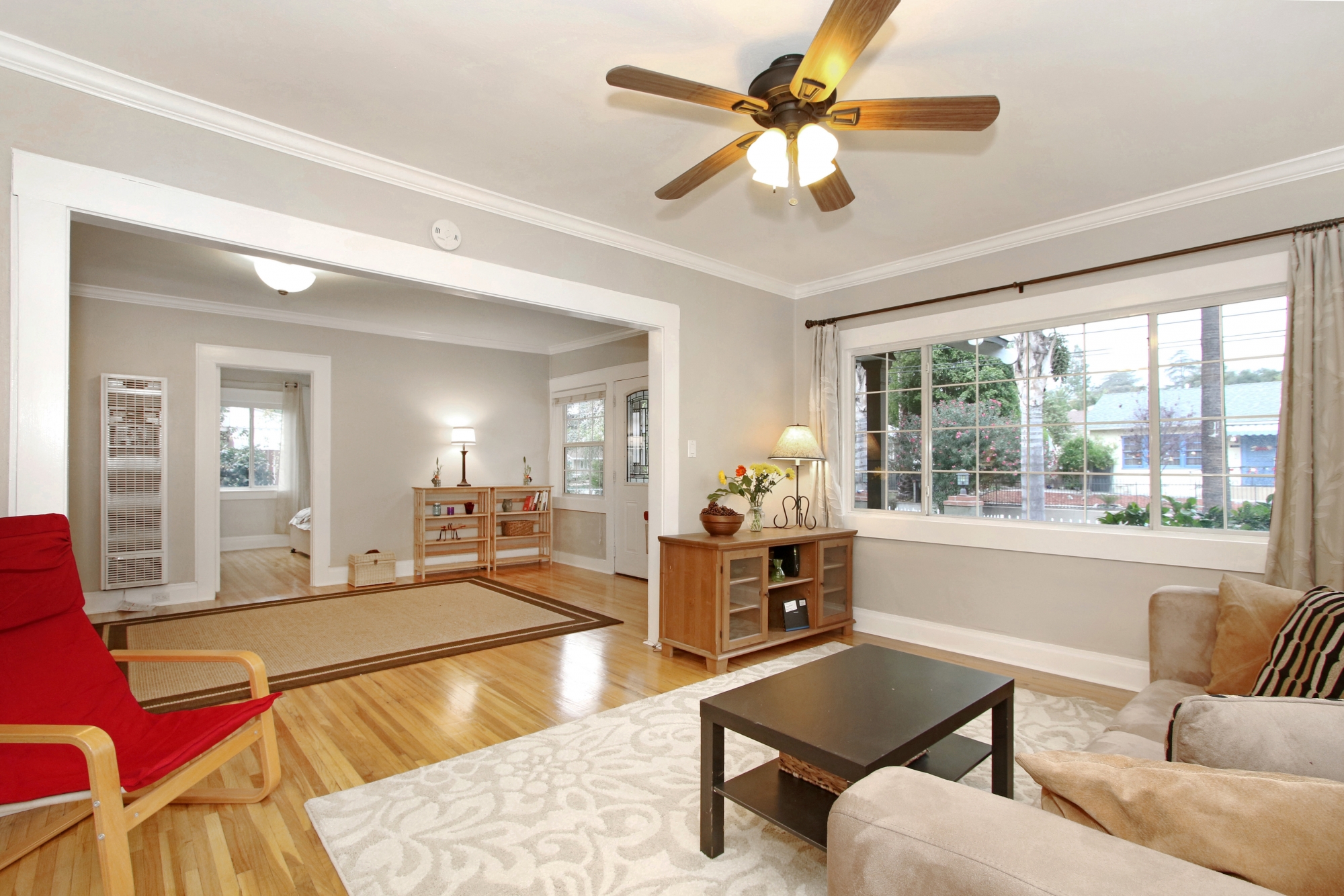 Living Room Two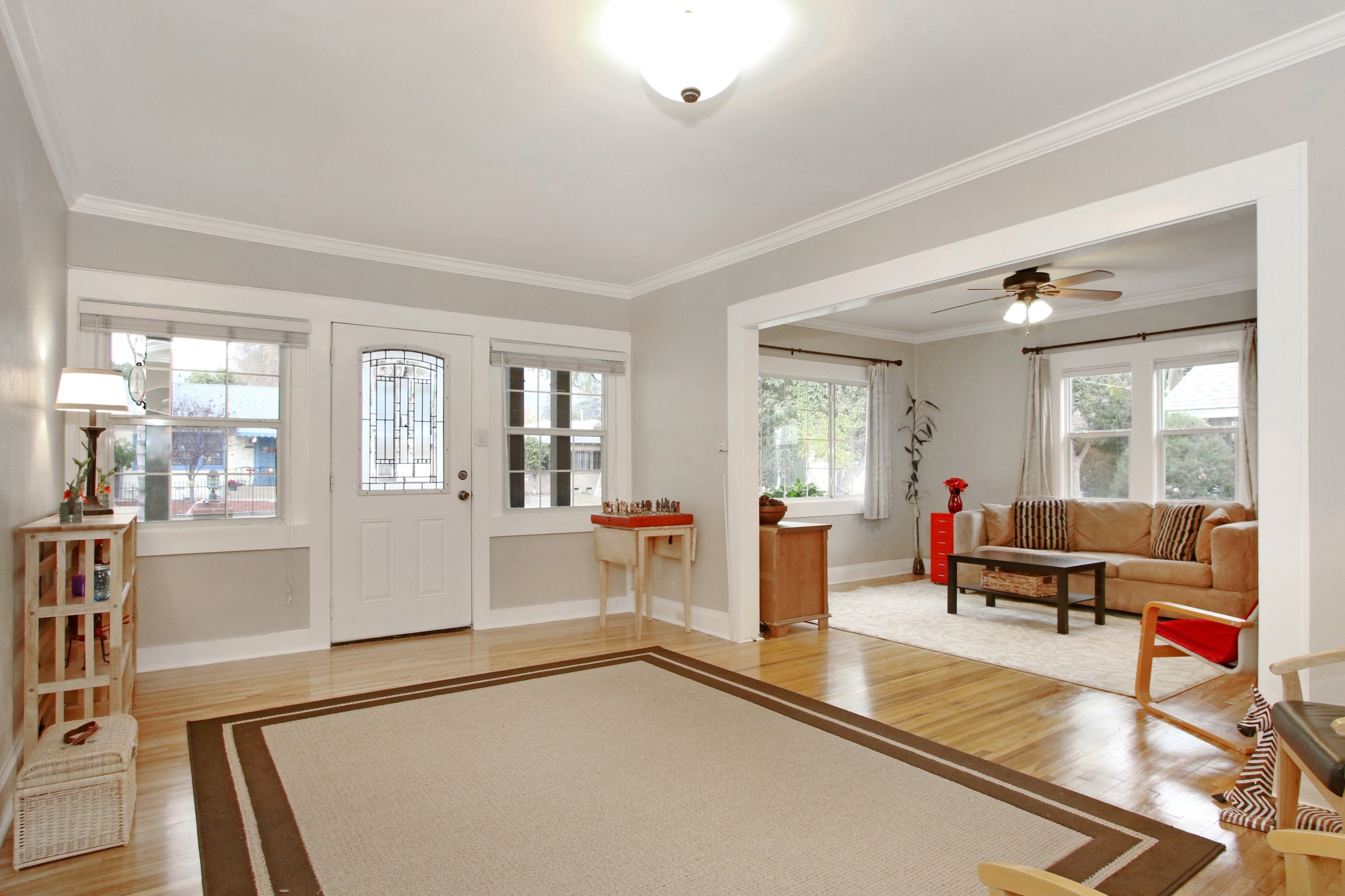 Both Living Rooms
Living Room
The living room is very light and airy and has a wonderful family feeling to it. The floors are the original hardwoods, and there are ceiling fans in each room.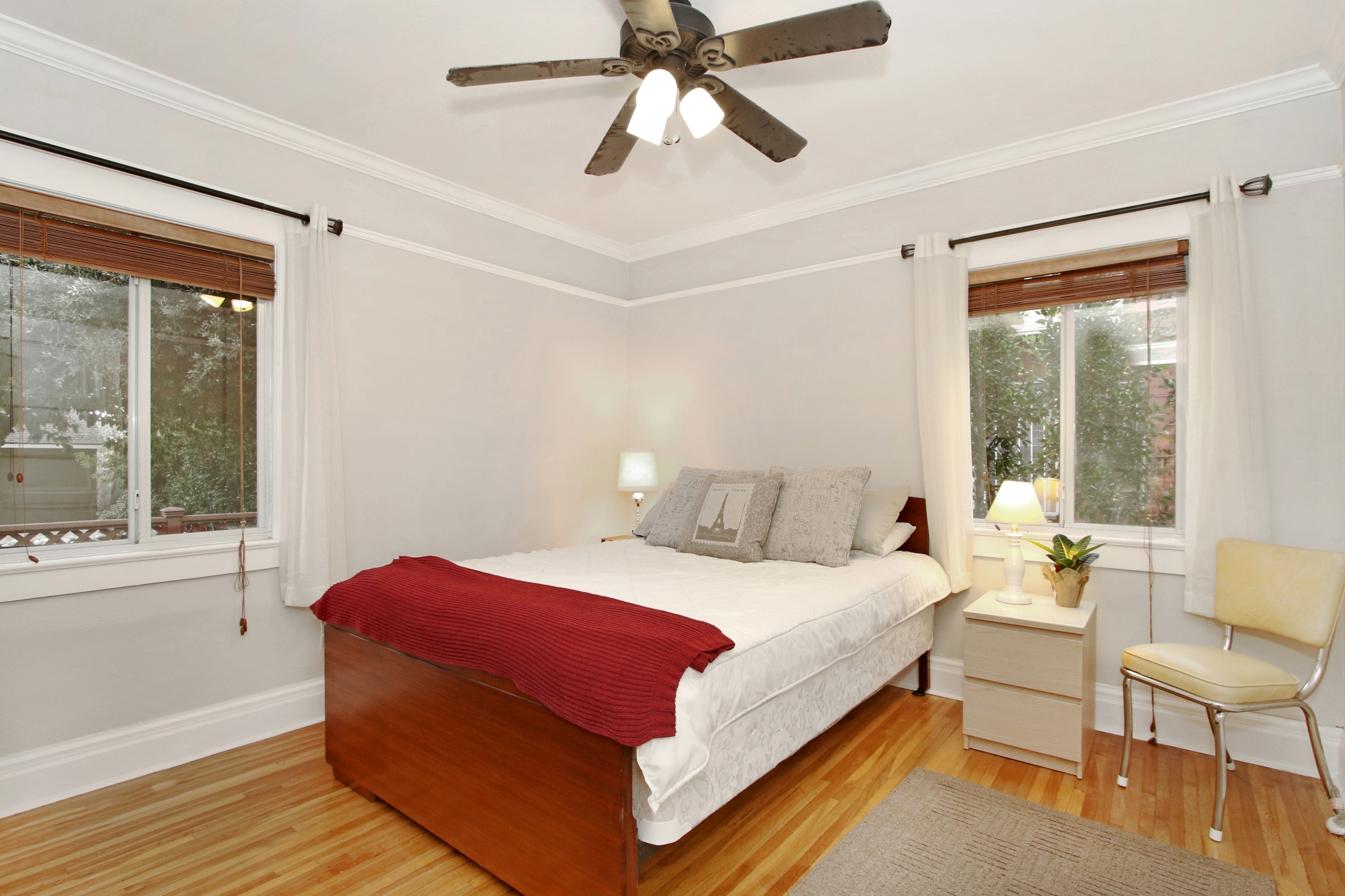 Bedroom One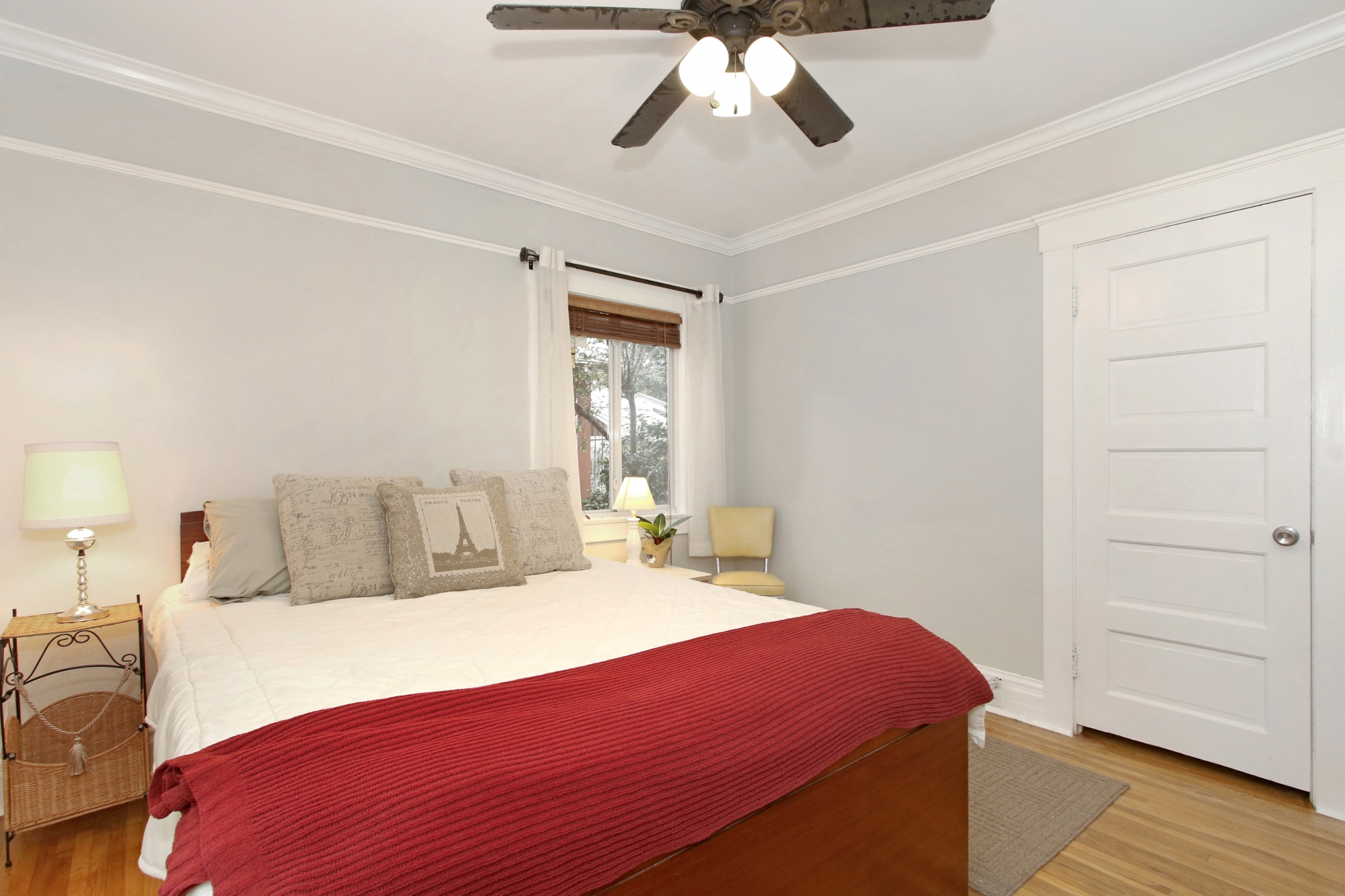 Bedroom One – Second View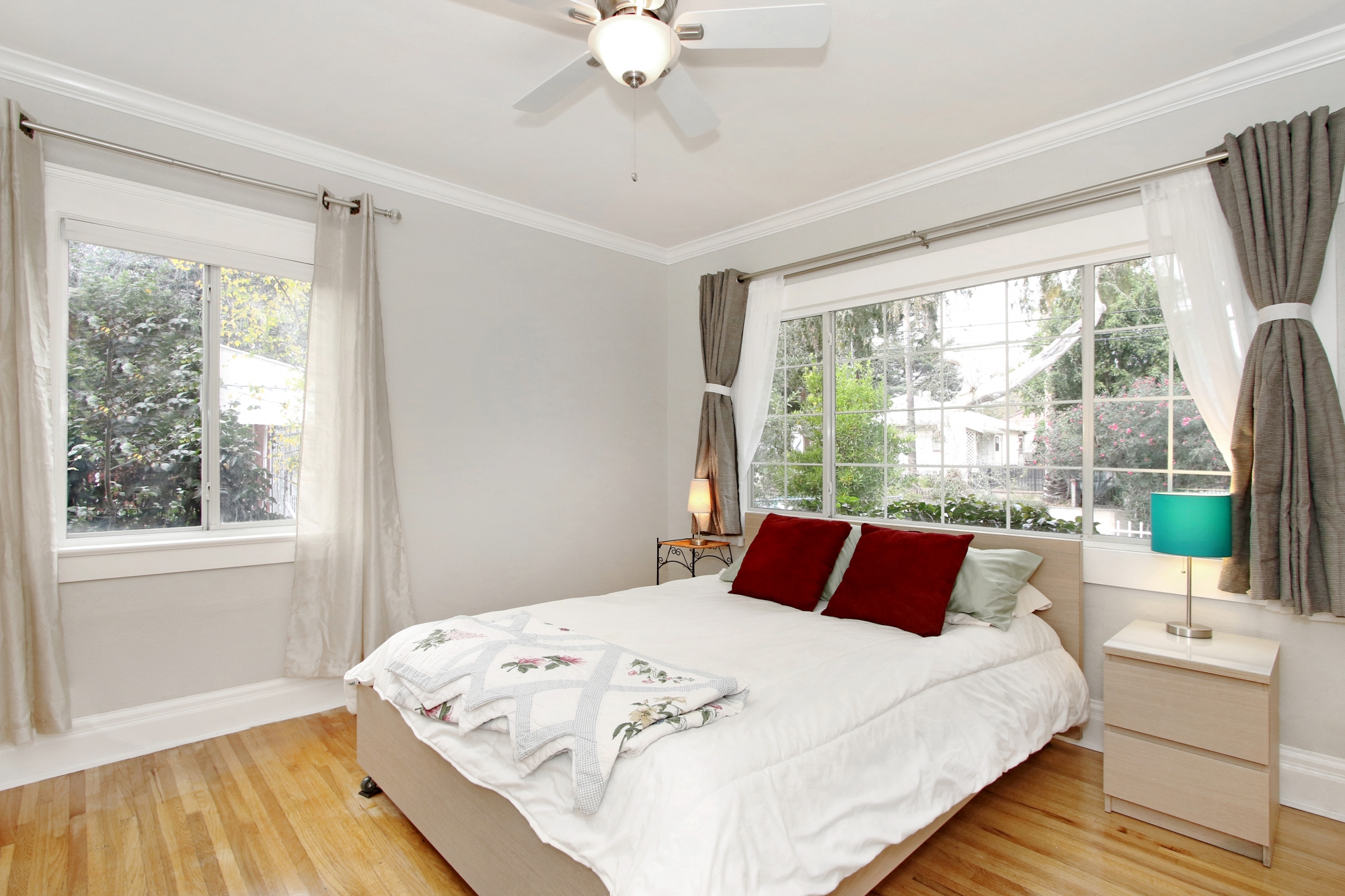 Bedroom One – Third View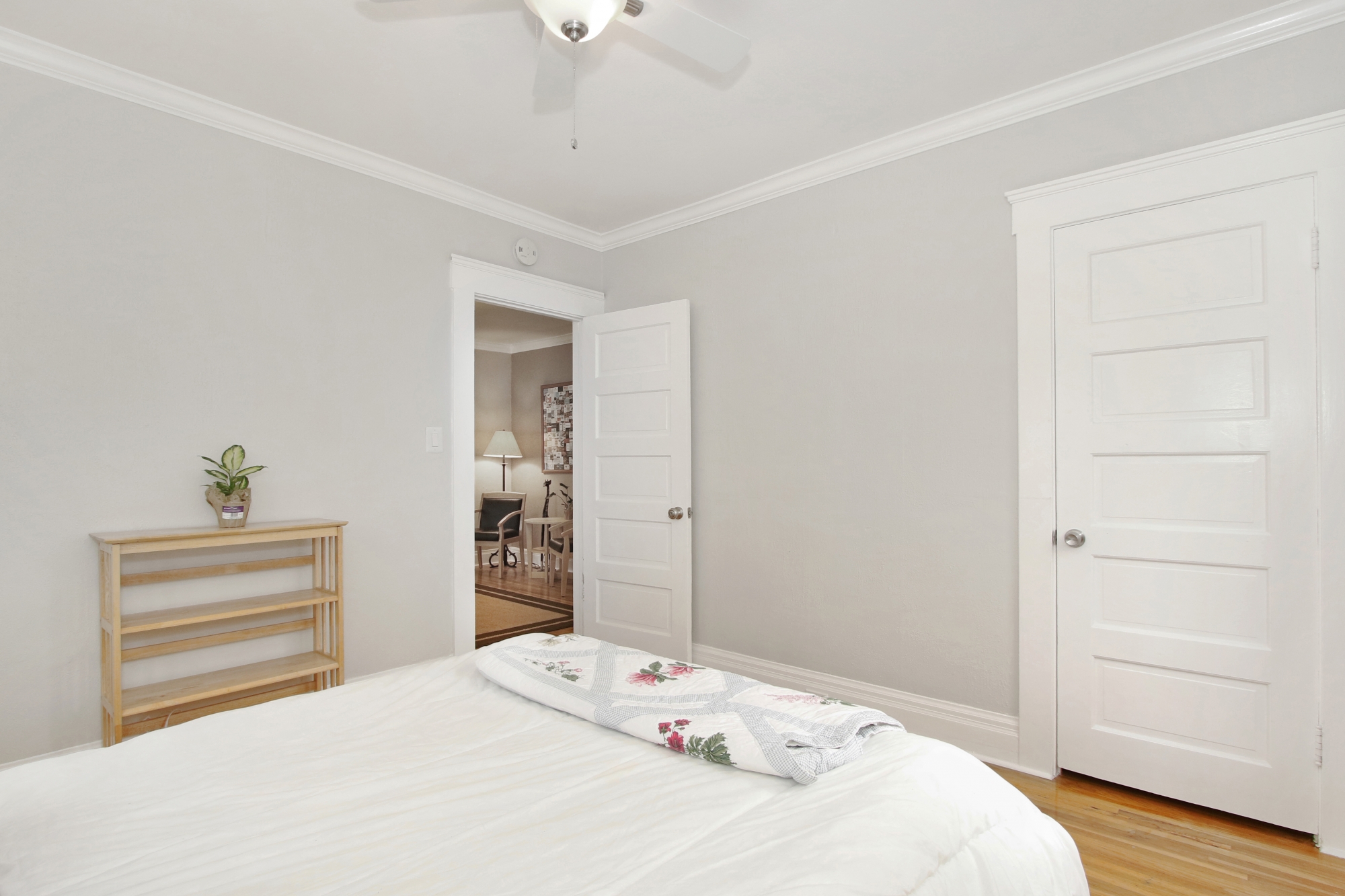 Bedroom Two
Bedrooms
Bedroom One and Two
Each room fits a queen-sized bed and has plenty of natural sunlight through the windows. Perfect for filming.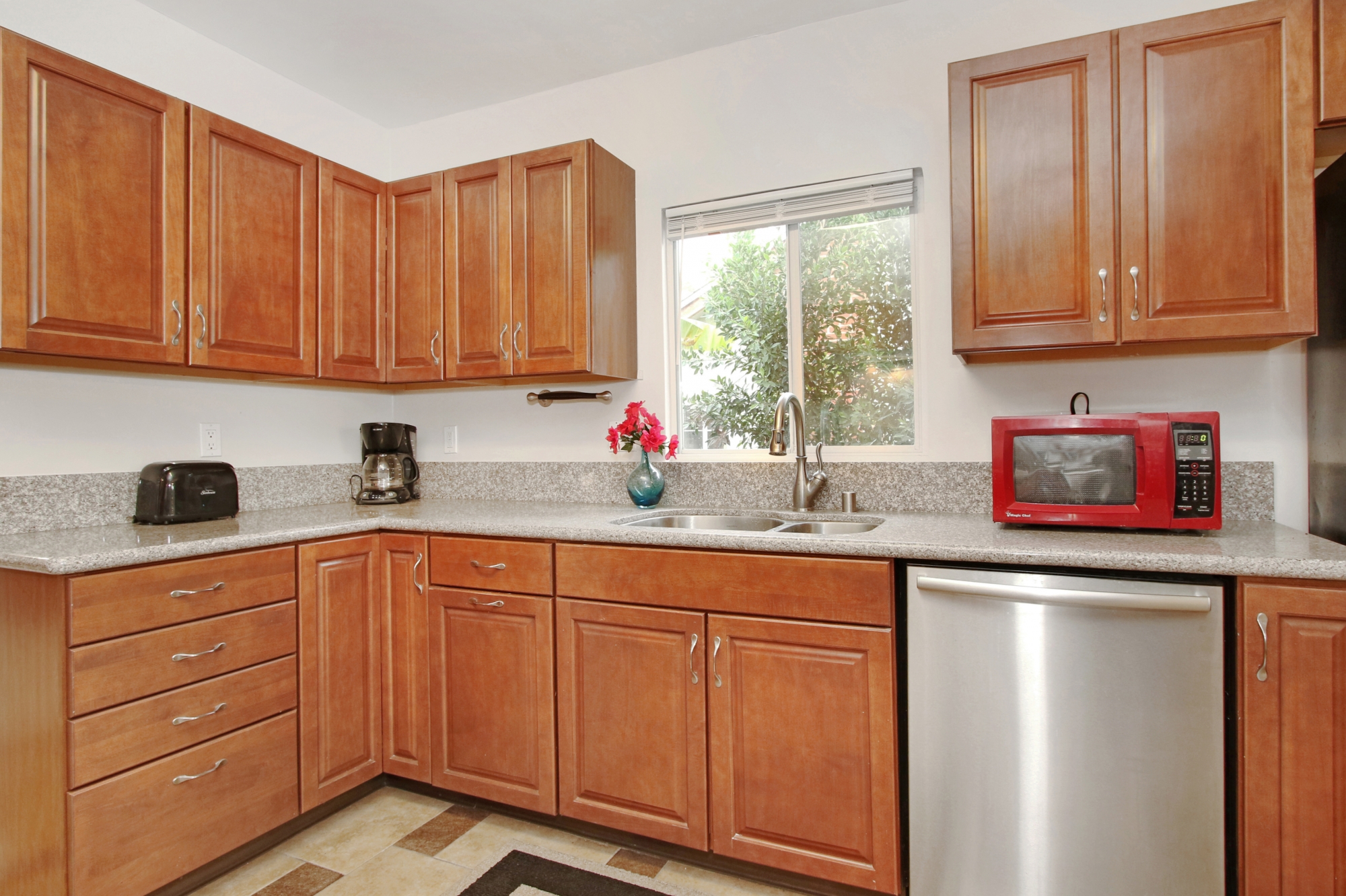 Kitchen View One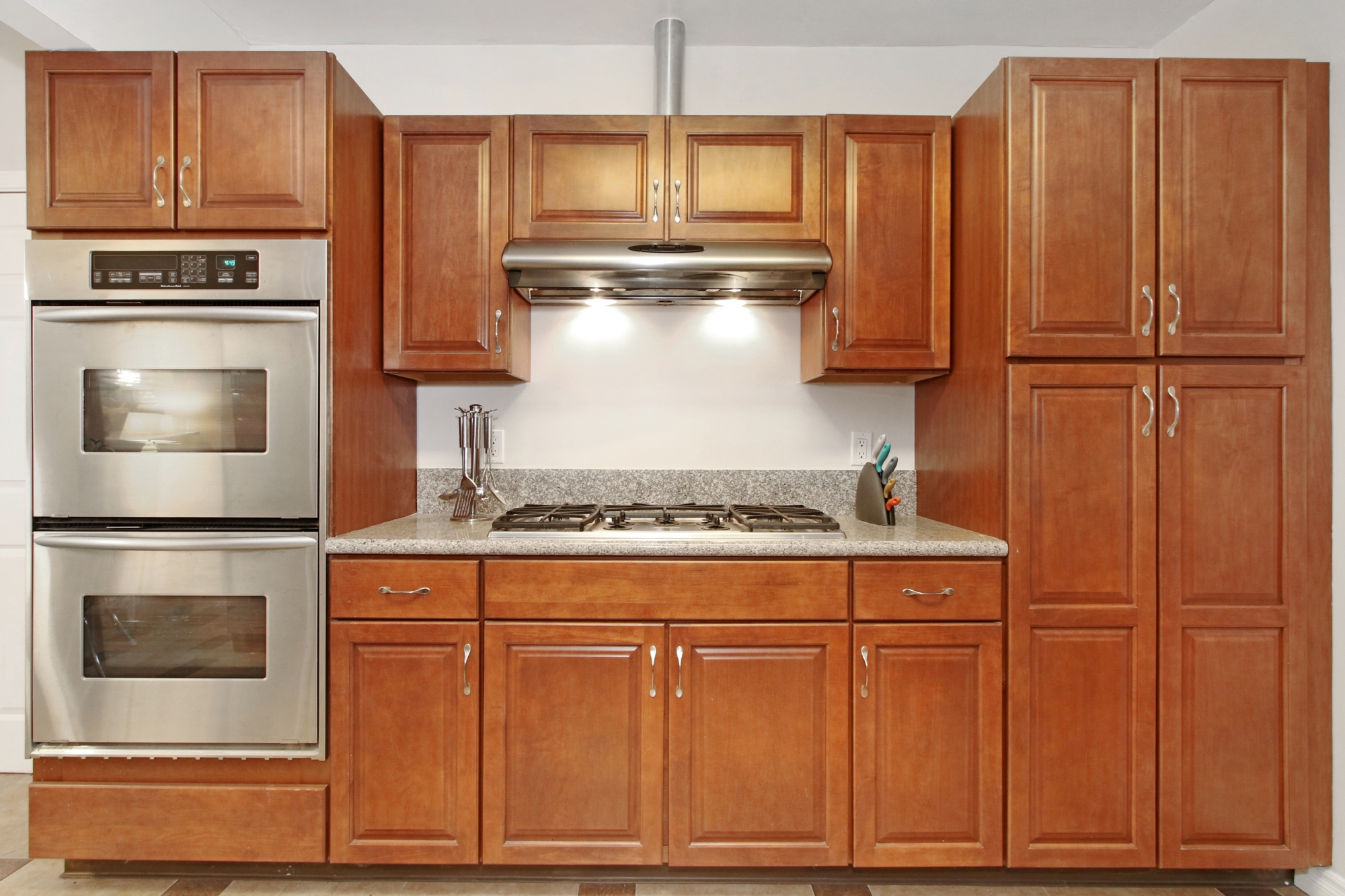 Kitchen View Two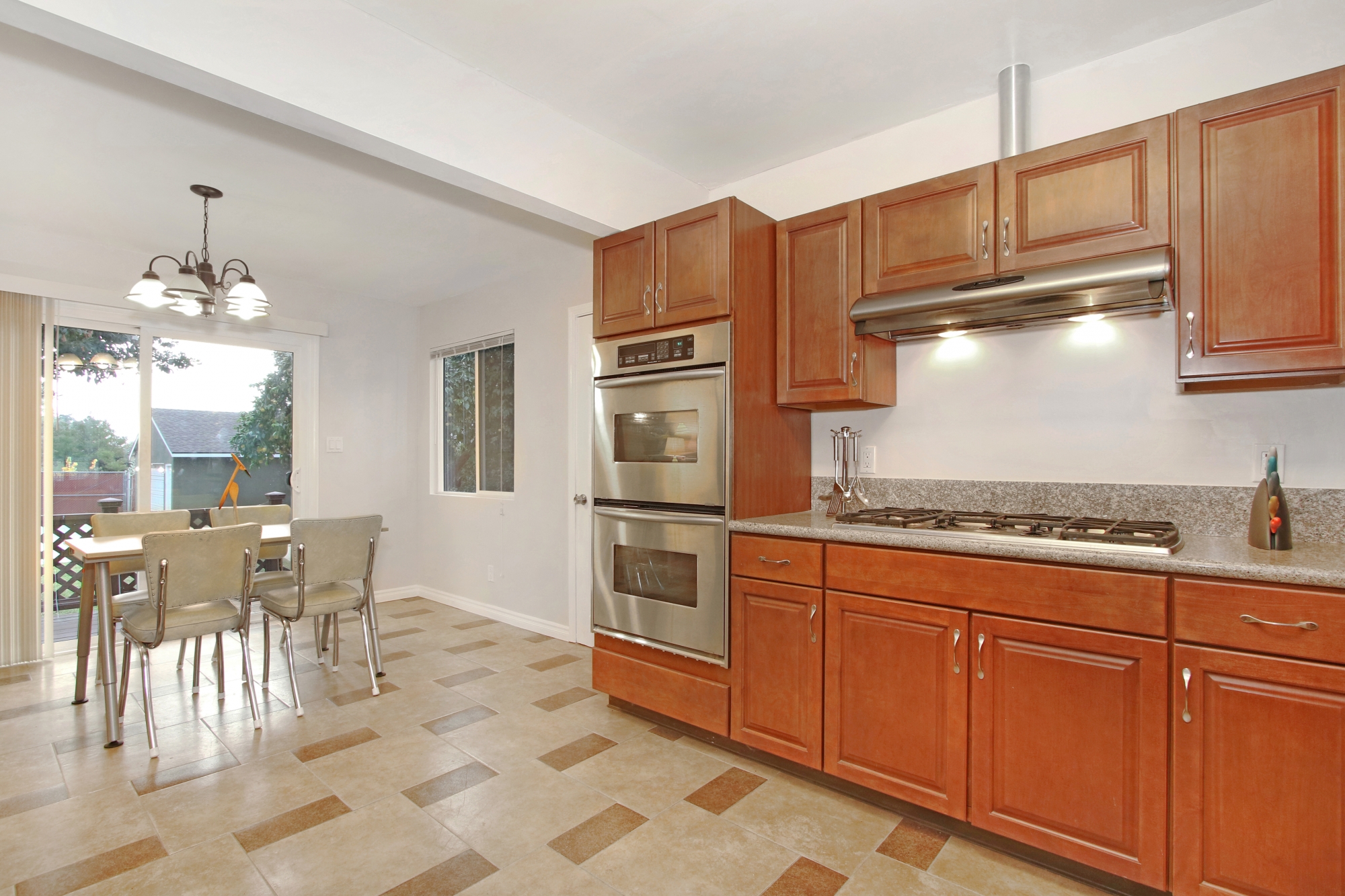 Kitchen Long View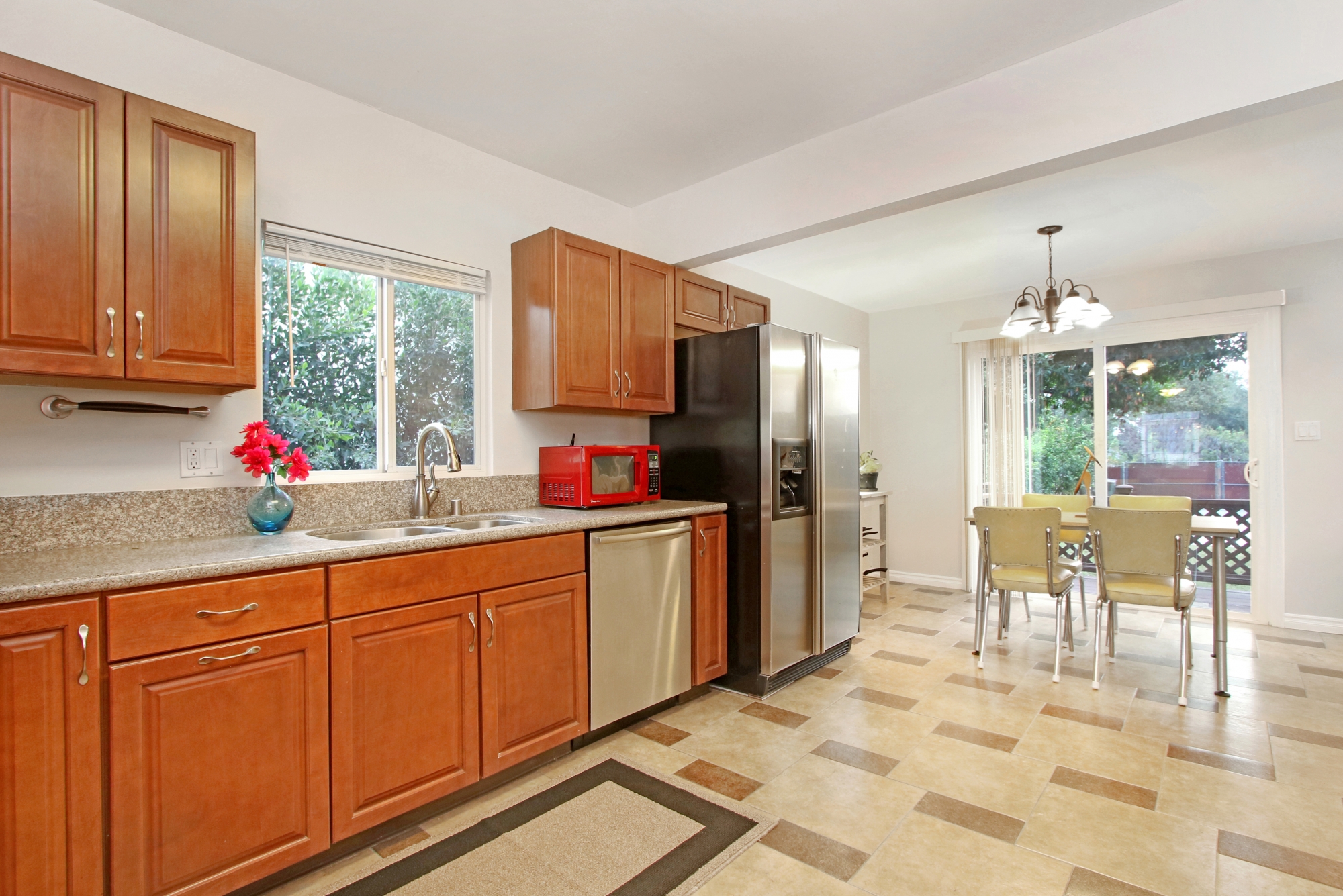 Kitchen Long View 2
Kitchen Views
This kitchen is a full-sized kitchen with granite counter tops and updated cabinets. Easy access to the house through the sliding door in the kitchen.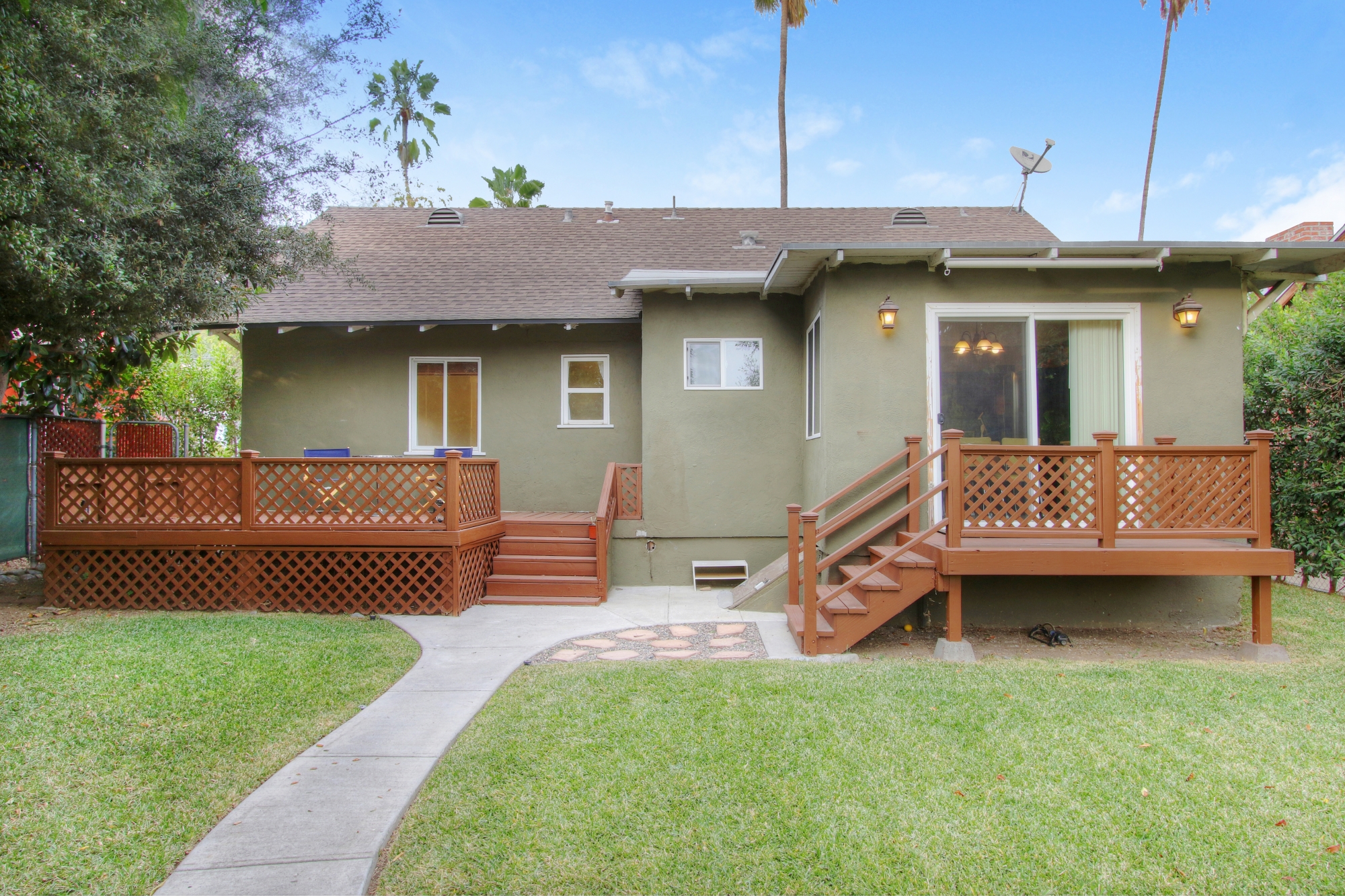 Back of the House Close Up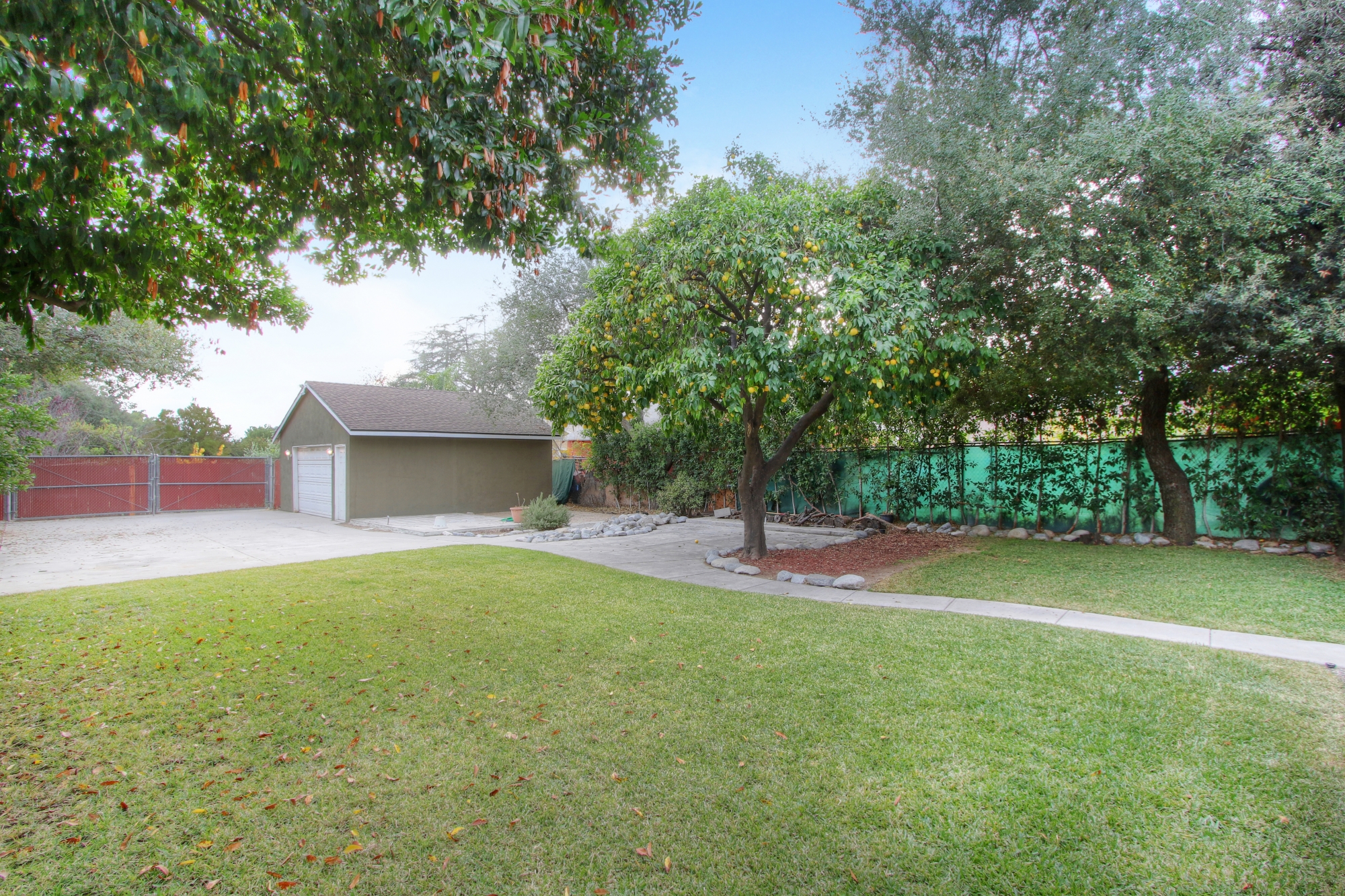 Back of house looking
to the back gate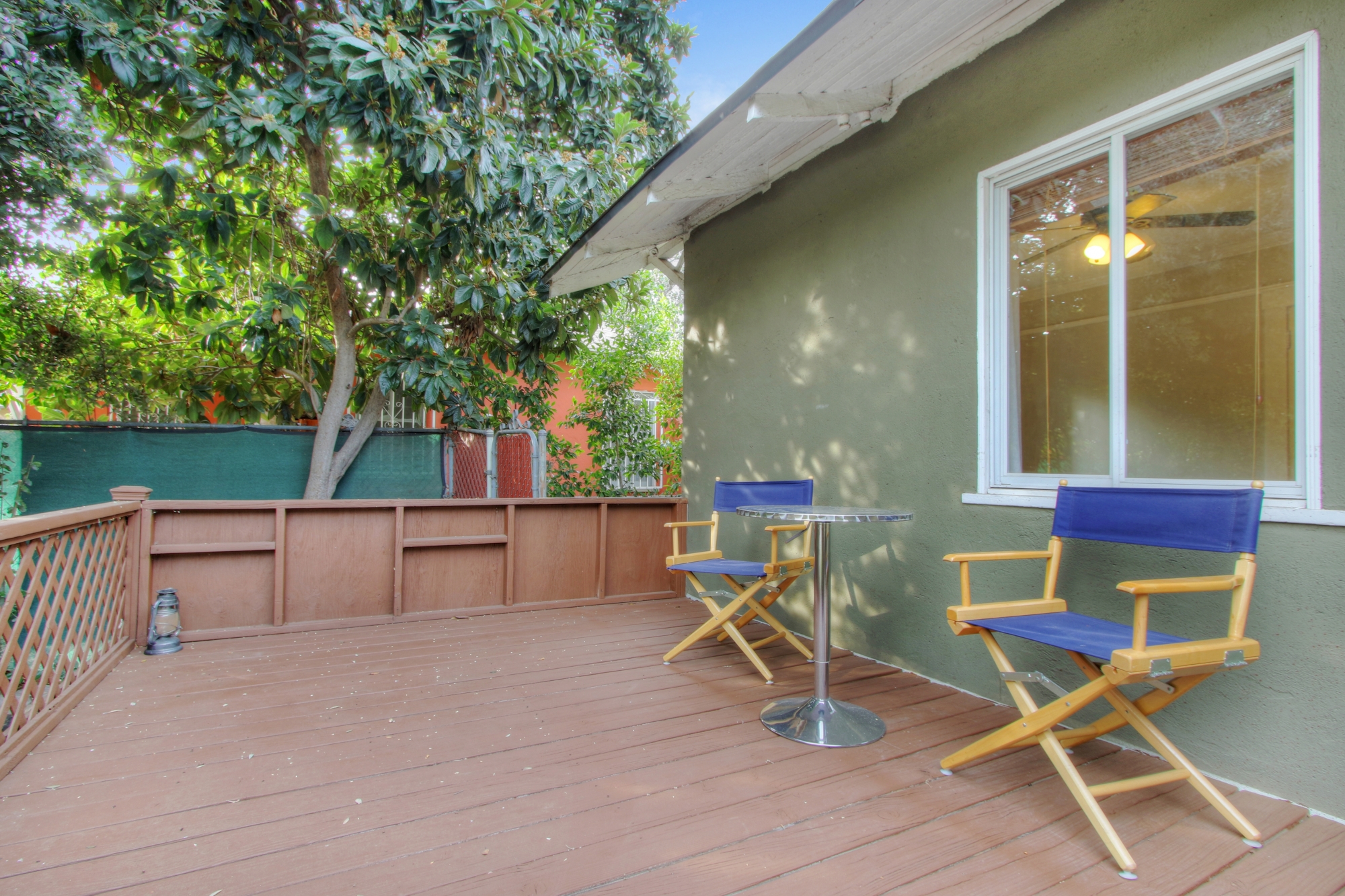 Deck 1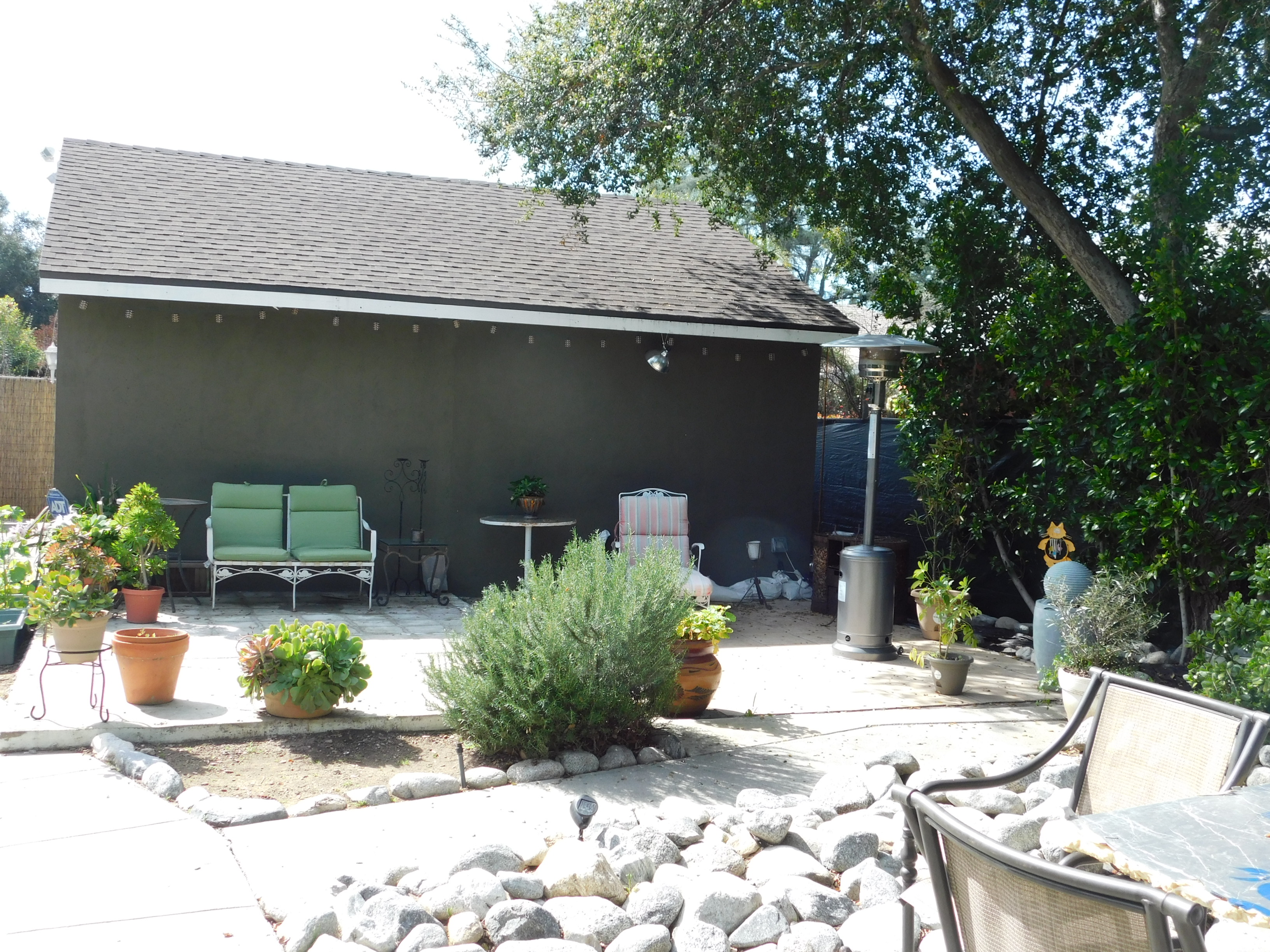 Seating Area 2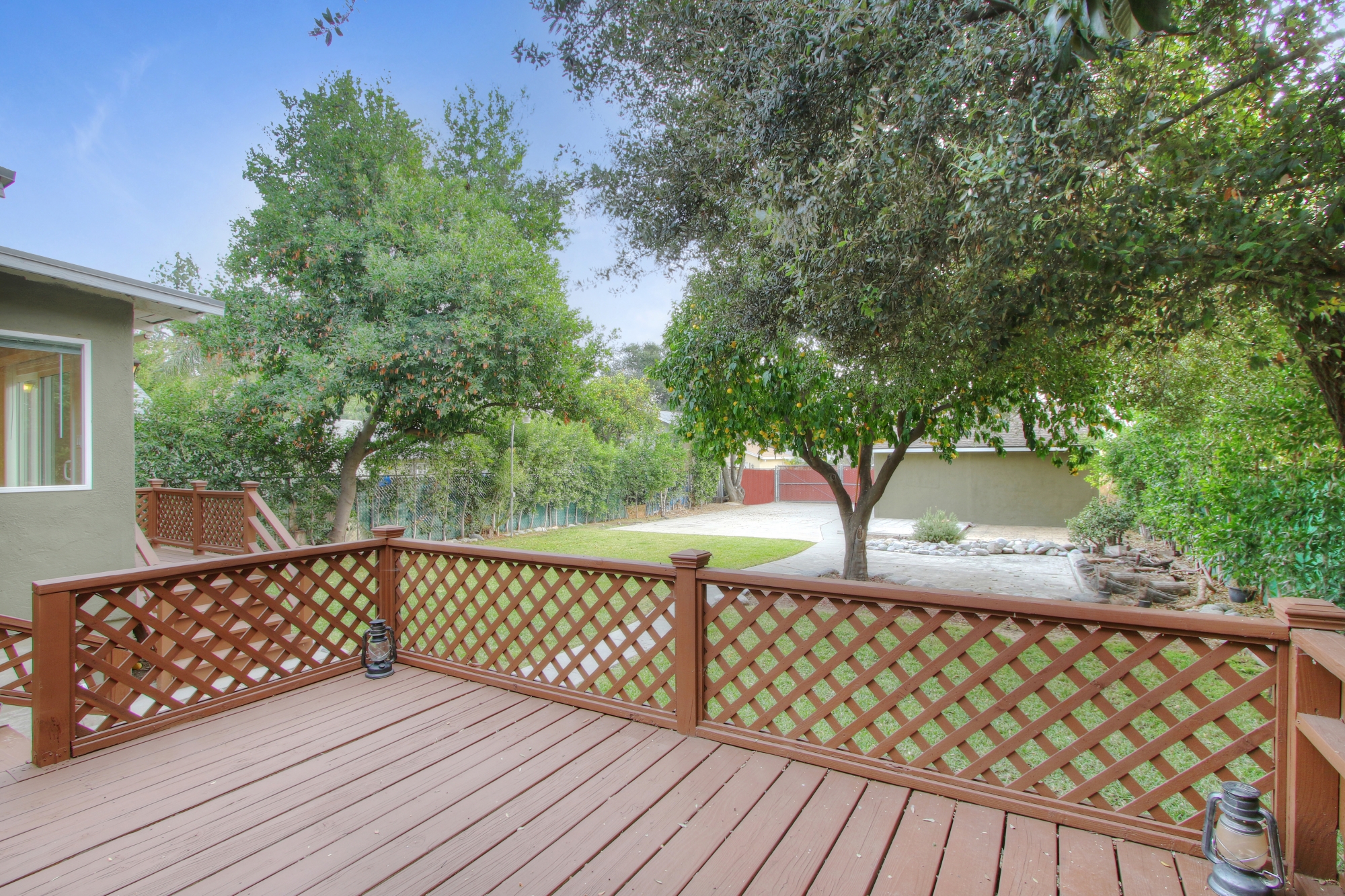 Deck 1 third view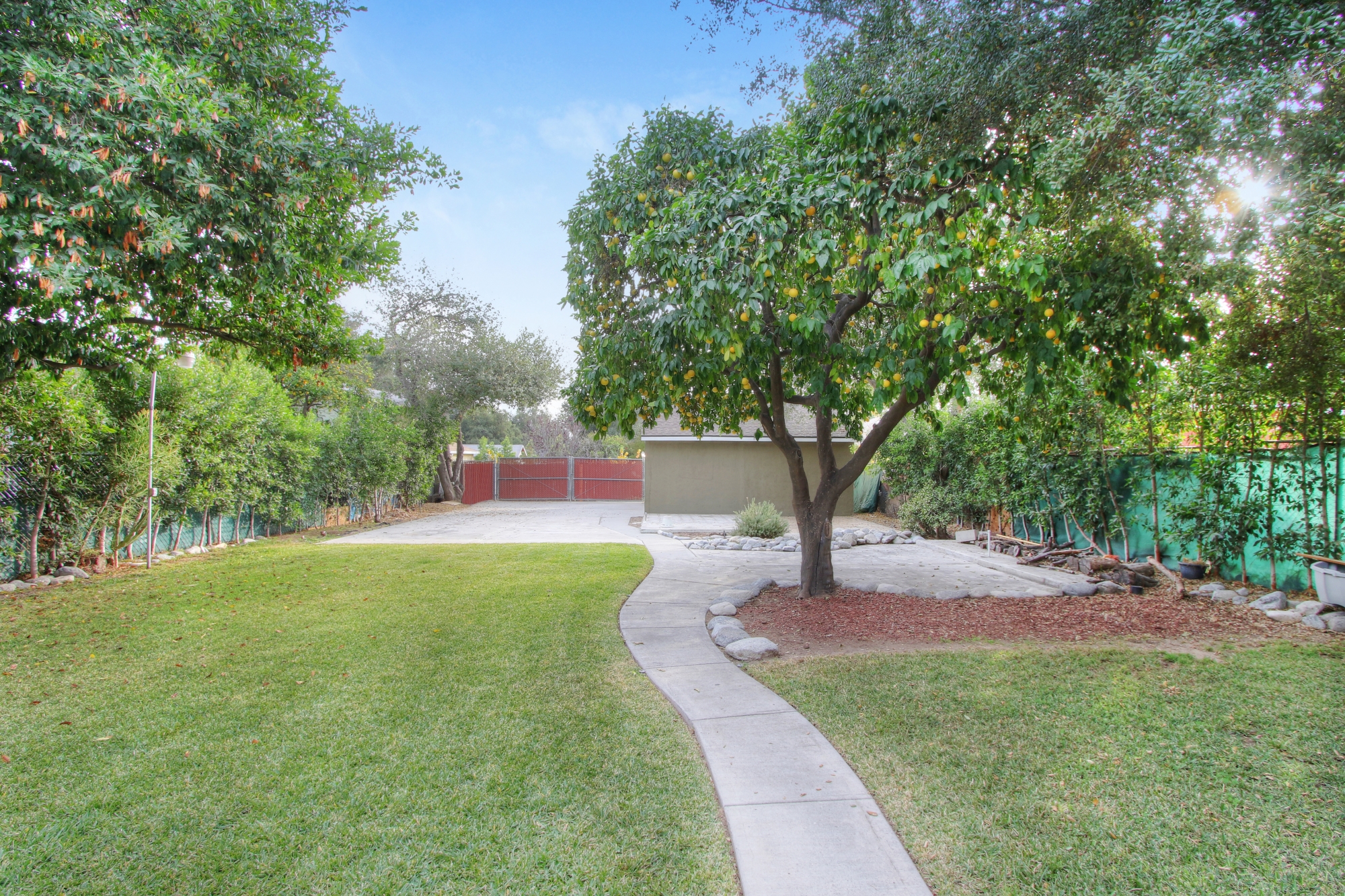 View from house to gate
Back Yard Photos
The large backyard includes a huge driveway (46.5 X 21 feet) for off-street parking, 3 sitting areas, fruit trees, and a working light post.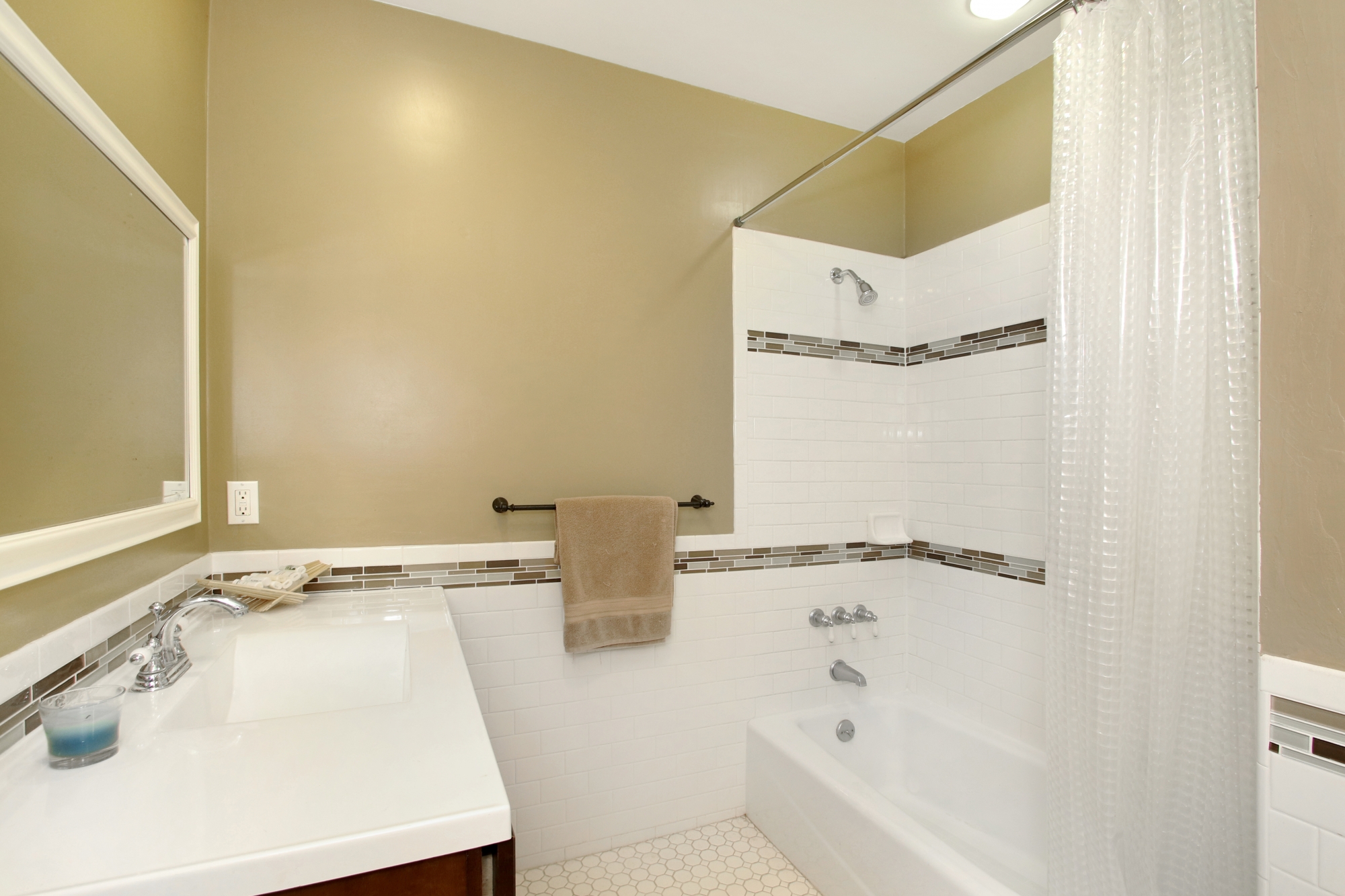 Bathroom
Bathroom
What can I say about the bathroom? Nice and big to fit several people in at same time — not sure why I said that, but maybe it's a selling point.